Healthy Attachment Re-Patterning (HARP) is a cutting edge process for gently and effectively releasing dysfunctional relational patterning from our nervous system and creating new neural pathways of safety and connection.
HARP empowers people to create the relationships they desire by replacing limiting, unconscious patterns with healthy, creative choices. Based on the latest research in neuroplasticity, this revolutionary method retrains the nervous system out of frozen fight or flight responses into expansive states of relaxation, connection, peace and joy.
Experience Safety, Connection and Belonging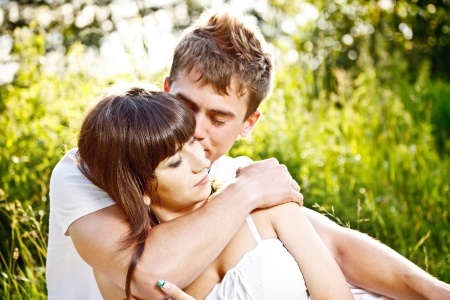 HARP provides 'corrective experiences' in the relational field for adults who (like most of us) experienced attachment disruption with our primary caregivers as children. Through this process we are able to strengthen our Secure Attachment System now, empowering us to create more connected, joyful and fulfilling adult relationships.
You Can Benefit From HARP If …
You want to break dysfunctional relational patterns which keep repeating themselves
At times you feel hijacked by strong emotional reactions (anxiety, shame, anger…)
The thought of getting close to someone and them leaving is terrifying
You fear loosing your autonomy and freedom in relationship
You have difficulty identifying and/or advocating for your own needs and desires
You have trouble receiving (support, love, etc)
"This year, I have been freed from despair. Since receiving a Healthy Attachment Re-Patterning session with Brynn Bishop last summer, I gained access to happiness (whenever I think of it!), even when experiencing physical pain or mental/emotional stress. Hallelujah!" – Shayna
Benefits
Based on cutting edge research of how the brain, memory and the social engagement systems work, this powerful approach leads to:
Release from patterns of isolation, shame, guilt, anger and fear
Decrease in anxiety and depression
Enhanced sense of empowerment, freedom and connection
Increased ability to develop and sustain intimate, fulfilling relationships
Full engagement and enjoyment of life
Effective
Unlike traditional talk therapy, this method releases patterns on the level of the nervous system and therefore gets results fast! My clients are typically able to get to the core of the presenting issue within a session or two.
"Brynn guided me with grace and compassion from a triggered state to insight to joy! Most impactful was her presence, which encompasses huge empathy, deep insight, safety, attunement, humor, engagement and wisdom. I can't recommend Brynn enough. Take a risk! You've got nothing to lose." – AG
Take a step towards greater FREEDOM and CONNECTION.