Are you ready to release what's holding you back from more connection and pleasure?

Do you want to better understand your erotic wiring so you can get your needs met in the bedroom and beyond?

Is it time to prioritize your intimate life?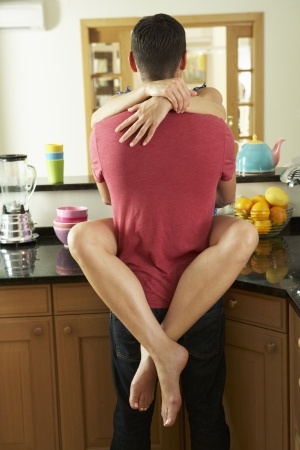 Purchase a Package of Four Sessions* with me before
January 31, 2018

and you will receive a BONUS Erotic Blueprint™ Assessment Session with my colleague Elizabeth Carrington. (for individuals and couples)

(*Discounted four (4) session package must be paid upfront by January 31, 2018 and the first session completed by February 28, 2018.)
The first step is to schedule a

Complimentary Phone Consult
to determine if we are a good fit.
Receive individualized laser coaching to achieve rapid breakthroughs in your intimate life. Become equipped with tools you can utilize immediately to launch your erotic life to the next level.
What's Unique About Working With Me
Unlike traditional talk therapy, the methods I use access your body's wisdom and actually re-wire your nervous system. As a result, you can have major shifts and breakthroughs in your habituated patterned behavior and core limiting beliefs in just a few short sessions. In addition to healing what's getting in the way of deeper intimacy and more expansive pleasure, you will learn tantric practices to tap your erotic potential and take your lovemaking to the next level.
"Amazing and profound shift in exploring and reclaiming my sexuality! Brynn provided such a safe, comfortable, open-hearted space for me to be vulnerable in (VERY difficult for me!), that I was able to actually experience my own Power there. I cried, laughed and released LOTS of emotions, trauma, and old beliefs that were blocking me. Truly remarkable! I was amazed that in 4 short sessions I was much more confident, ready and ABLE to "show up" in my life in a way I never dreamed possible without years of work. I faced and worked through fears I thought were impossible to overcome.

I am now powerfully connected to myself, my body, my deepest desires – because of working with Brynn. I've said good-bye to layers of shame, guilt and "pleasure anxiety". I am much happier being in my own skin, appreciating who I am and what I can offer to the world. I highly recommend giving Brynn a call if you are ready to take the next step in reclaiming YOU and YOUR LIFE!!" – Laurie 
About Elizabeth
Elizabeth Carrington is a Certified Erotic Blueprint™ Coach, Master Certified Coach and Certified Enneagram and DISC Communication System Facilitator with twenty-one years of working in the personal and professional development field. Elizabeth's purpose is to empower individuals, couples, and teams to strengthen their clarity in articulating what they most want and discovering what brings them authentic fulfillment.
Elizabeth and I are co-facilitating a weekend retreat for couples (and friends who choose to work together) April 27-29, 2018 in the beautiful Berkshires. In this clothes-on experiential seminar you will:
Unlock a deeper understanding of your own – and your lover's – eroticism
Expand your capacity for erotic expression and fulfillment
Connect with a supportive community of erotic adventurers
Take advantage of this NEW YEAR'S SPECIAL to get a preview of what is in store! Registration opens January 8 – Save the date! We expect this retreat to sell out quickly.
Give yourself and your partner the gift of intimacy. GIFT CERTIFICATES AVAILABLE.
PS – Be sure to purchase your Private Session Package by Jan 31 to qualify for the BONUS Erotic Blueprint™ Assessment Session!