April 27-29, 2018
Limited to 10 Couples
What if there were 5 Love Languages in the bedroom… and you had a secret decoder ring?
Imagine the erotic satisfaction you could unlock…for yourself and for your Lover!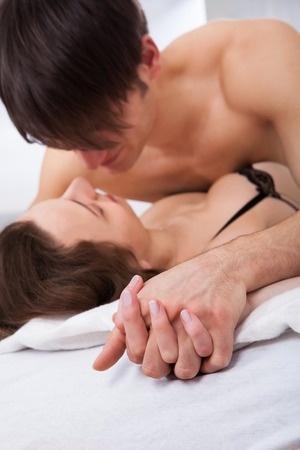 At this weekend retreat you will:
Expand your capacity to be more present in your body and feel your pleasure more fully
Discover the 5 Core Erotic Blueprints™ through experiential exploration
Learn specific language and tools to understand your and your Lover's core erotic wiring
Connect with a community of supportive, erotic adventurers
This workshop is for you if…
You are ready to release shame of your hidden desires
The chatter in your head gets in the way of fully experiencing your pleasure
You wish you could slow sex down to your pace
You crave permission to let out your naughty, erotic beast
You want more!
At this retreat you will discover a path to:
Be fully satisfied in the bedroom (possibly for the first time ever)
Unlock a deeper understanding of your own eroticism
Become a more masterful lover
"Learning about the Erotic Blueprints has been empowering and freeing for me. I didn't know where to start in understanding more of what I needed, and this has given me a precise roadmap to understanding myself and others. SO grateful!"  – Anne

"I want to say a huge thank you for guiding us on our journey to closer intimacy and wholeness." – Jackie
When: April 27-29, 2018
Where: Angel's Rest Retreat Center, Leyden, MA
Investment: $1097*/couple (or pair of friends); Early bird $997* by Feb 14, 2018,
* Includes:
2 nights lodging at beautiful Angel's Rest Retreat Center, Leyden, MA
Accommodations: 3-4 single beds/room. One private room with a queen bed is available for an additional $100, first come, first served.
All linens, blankets, and towels
6 delicious, organic, locally grown home-made meals accommodating a wide variety of dietary preferences
6 workshop sessions
2 hot tubs
Swimming pool
A beautiful, natural setting away from daily distractions
First Time in New England! Limited to 10 Couples.
"I really enjoyed being in the energy of the whole group as my partner and I were doing the tantric rituals.  I felt it brought me more deeply into the experiences by riding on the wave of the whole group." – Diane

"This was both rewarding and exhilarating!" – Howard

 
Have questions?

Contact: Elizabeth Carrington: echcoach at gmail.com  978-468-4568
Brynn Bishop: brynn at conscious-intimacy.com 415-244-1652
Your Facilitators:
Elizabeth Carrington is a Certified Erotic Blueprint™ Coach, Master Certified Coach and Certified Enneagram and DISC Communication System Facilitator with twenty-one years of working in the personal and professional development field. Elizabeth's purpose is to empower individuals, couples, and teams to strengthen their clarity in articulating what they most want and discovering what brings them authentic fulfillment. A lifelong seeker of her own freedom to fully express herself, she finds great joy in assisting people to discover their unique superpowers and to live their most alive life.
Brynn Bishop, Founder of Conscious Intimacy™ and Originator of Conscious Touch Lab™, is an Advanced Certified Tantra Educator and Holistic Intimacy Coach with over twenty-five years experience in the field of Conscious Relating and Sacred Sexuality. Her mission is to empower individuals to create authentic, loving, pleasurable relationships with themselves and others. Brynn specializes in helping people rewire their nervous systems towards greater connection, liberation & pleasure. She is passionate about guiding couples in enhancing their communication, emotional intimacy and erotic attunement.